Services Offered
Do you need help filing overdue back taxes? Have you been hit with a tax penalty that is making you unable to keep up with your monthly expenses? Do you need help negotiating a tax settlement or preparing for an IRS audit? Taxation Solutions, Inc. is the company to call. We're proud to help individual and business taxpayers throughout the greater Baltimore area with tax relief services. We'll put our experience and expertise to the task of solving your tax problems, once and for all. Ready to learn more about what sets us apart from other tax relief companies in the region? Call or e-mail us today to schedule your free initial consultation!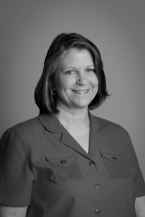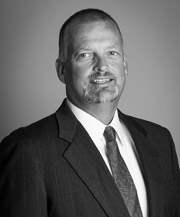 Our comprehensive roster of tax resolution services includes:
Back tax filing
Tax settlement negotiation
Tax penalty abatement
IRS audit representation
Tax attorney representation
Business tax help
And more!
Whether you've received notice of an audit by the IRS on your personal finances or you need business tax help to resolve payroll tax penalties, we're standing by to meet your needs. We make quality workmanship and professional customer service our top priorities. We want you to be completely satisfied when you choose Taxation Solutions, Inc. for tax resolution services.
40 Years of Tax Help Experience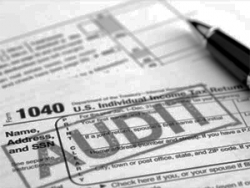 The team at Taxation Solutions, Inc. has been in the tax assistance industry for more than 40 years. That makes us one of the most experienced tax relief companies in the Baltimore area. In our years on the job, we've learned firsthand how to quickly and effectively solve our clients' tax problems. We'll call on our extensive knowledge of the tax codes and our negotiating prowess to ensure that you get the best possible results in your case.
Licensed & Insured Tax Resolution Specialists
When you hire a tax attorney or other certified tax resolution specialist, it's important to choose a pro who is appropriately qualified for the job. Taxation Solutions, Inc. is fully licensed and insured for all of the tax relief services we offer. We're also affiliated with the American Society of Tax Problem Solvers, the National Association of Enrolled Agents, and the National Association of Tax Professionals. You can trust our team for top-notch tax help.
Emergency Tax Assistance Available
Do you need help with back taxes, tax penalties, or an audit by the IRS as soon as possible? Taxation Solutions, Inc. offers emergency tax services to clients whose tax troubles can't wait. If you're staring down the barrel of an IRS deadline and need assistance from a specialist right away, we've got you covered.
Learn more, and schedule your free initial consultation, by contacting Taxation Solutions, Inc. today! We'll give you the tax debt relief services you need to get back on solid financial ground.