Business Tax Problems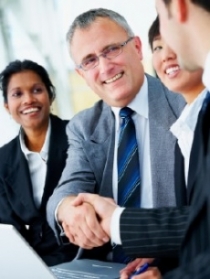 If tax problems are keeping your business from succeeding and causing you constant stress and frustration, it's time to call Taxation Solutions, Inc. We're your source for business tax help in and around Baltimore. We're a licensed and insured corporate and small business tax help firm with more than 40 years of experience in the industry. We'll give you accurate and effective tax problem help, so you can get back to meeting your customers' needs. Contact us today via phone or e-mail to discuss your tax problem, and to schedule your free initial consultation! 
Taxation Solutions, Inc. is staffed with IRS problem resolution experts who truly care about helping your business become IRS compliant. No matter how serious your tax problems have become, we're confident that we can help you come out on the other side. Our goal is always to get our clients the best possible results for their specific situations, and we'll strive to do the same for you. If you're struggling to balance the responsibilities of running a company while worrying about business tax issues, or if you want to stop IRS tax problems before they start, we're the firm to call.

We offer a wide selection of IRS problem resolution services, including:
Filing back taxes
Correcting misfiled tax returns
Petitioning for penalty abatement
Negotiating tax settlements
Lifting liens and levies on your business
Offering corporate and small business tax advice
Representing your business in federal tax court
Representing your business during an IRS audit
And much more!
We put customer service first. For us, that means taking the time to get to know you and your business, including the circumstances that led you to seek our help with IRS tax problems. By understanding your situation and your goals for yourself and for your business, we can provide some of the best business tax help you'll find in the Baltimore area. Taxation Solutions, Inc. is a corporate and small business tax help firm that truly cares.
Solving Payroll Tax Problems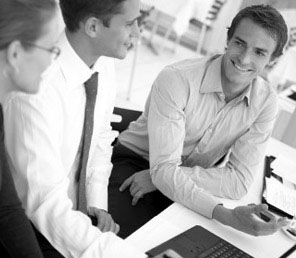 Many business clients come to us for assistance with payroll tax issues. If you've been hit with payroll tax penalties for failure to file on time, failure to pay all that you owe, or some other issue, we've got you covered. We have the knowledge and the skill to get you results, even in the case of serious payroll tax problems. You can breathe easy putting your payroll tax issues in our capable hands. 
Taxation Solutions, Inc. is proud to be fully licensed and insured for all of the tax problem help services we offer. We're staffed with a tax attorney and a host of other specialists who are knowledgeable, skilled, and thorough. We hold affiliations with the American Society of Tax Problem Solvers, the National Association of Enrolled Agents, and the National Association of Tax Professionals, which helps us stay up to date and informed about issues that affect our clients. If you're ready to experience professional life without that tax problem hanging over your head, give us a call today! 
corporate tax
tax problems
small business tax
tax resolution