IRS Audits
If you've received notice of an impending IRS audit, you might be worried about your next steps. Contact Taxation Solutions, Inc. right away and look forward to having the burden lifted from your shoulders. We're audit defense specialists with more than 40 years of experience in the IRS audit help industry. In that time, we've learned firsthand how to provide IRS audit representation that secures the most favorable results for our clients. We'll tailor our audit defense services to your specific circumstances, aiming to improve your financial situation while also helping you become compliant with all of the relevant tax codes. Call or e-mail Taxation Solutions, Inc. today to learn more about what we can do for you!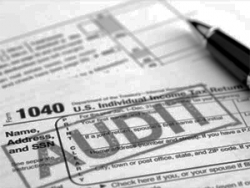 Our individual and business IRS audit help services include:
Determining possible reasons for your IRS audit
Gathering documentation to support your claims
Speaking on your behalf during the audit proceedings
Negotiating tax settlements, should the audit not go your way
Appealing IRS tax audit rulings against you
Advising you on avoiding an audit by the IRS in the future
We'll be by your side from the moment you contact us until your case is closed. We're happy to answer your questions throughout the IRS auditing process. Our skilled team of tax specialists has what it takes to solve your problems promptly and effectively, even if your IRS deadline is looming. We'll pore over your records and tackle your IRS tax audit proceedings with an eye toward getting you back on solid financial ground.
Exceptional IRS Audit Defense
In addition to having four decades of experience in IRS audit representation, Taxation Solutions, Inc. is proud to be fully licensed and insured. We're also a member of the American Society of Tax Problem Solvers, the National Association of Enrolled Agents, and the National Association of Tax Professionals. We're knowledgeable and up to date regarding all of the IRS auditing issues that affect our clients. When you hire Taxation Solutions, Inc., you can be certain you're in capable hands.
Whether you've just learned that you're being audited or you've already been through the proceedings and have been hit with IRS audit penalties, we can help. We provide emergency services as well as scheduled appointments, and we offer free initial consultations to new clients. Make us your first and only call when you need IRS tax audit help. We look forward to meeting your needs! 
tax audit
irs audit
offer in compromise