Tax Penalties and Settlements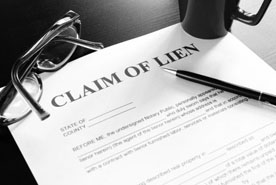 Have you been hit with a tax penalty for failure to pay or file your taxes on time? Do you need to negotiate a tax settlement in order to emerge from beneath the weight of your tax debt? It's time to contact the professionals at Taxation Solutions, Inc. We specialize in resolving tax penalties and securing tax settlements for our clients. We'll work tirelessly on your behalf, always aiming to help you satisfy the tax authorities' demands while also becoming more financially stable. Call today to learn more about Taxation Solutions, Inc., and to schedule your free initial consultation with a member of our team! We look forward to giving you the help you need. 
IRS Penalties
The IRS can impose a variety of tax penalties if you fail to file or pay on time. These IRS penalties include: 
Fines and interest charges
Wage garnishment
Tax liens
Tax levies
No matter what IRS penalty is keeping you down, we can help. We'll assess your eligibility for IRS penalty abatement and take the appropriate steps to make your case with the tax authorities. We'll do our utmost to secure a form of abatement that will make your life easier.  
Tax Settlements
Whether you're appealing a tax penalty or you simply owe more in taxes than you'll feasibly be able to pay off in a reasonable amount of time, a tax settlement is your best bet. You'll have a hard time getting a taxes settlement without professional help, but with Taxation Solutions, Inc. standing by, you can look forward to seeing the light at the end of the tunnel. We can assist you in petitioning for: 
IRS penalty abatement
Offers in compromise
Installment agreements
Innocent spouse relief
Wage garnishment cessation
Removal of liens and levies against you
Perhaps you're eligible for a taxes settlement to reduce your total debt balance. Maybe you can arrange an agreement with the IRS for you to pay what you owe in manageable installments rather than in a lump sum. Whatever your specific needs, Taxation Solutions, Inc. aims to greatly reduce your stress and financial worry. We'll customize our tax debt reduction or IRS debt forgiveness strategy to your specific circumstances, making sure we come up with a plan that works for you and for the IRS.
What sets Taxation Solutions, Inc. apart from other IRS penalty and settlement experts in and around Baltimore? For starters, we have 40 years of experience in the tax help industry. Your tax fines and penalties don't stand a chance against our expertise and experience. We're also fully licensed and insured, with affiliations with the American Society of Tax Problem Solvers, the National Association of Enrolled Agents, and the National Association of Tax Professionals. If you need an IRS settlement, we're more than qualified to get the job done. Get started today by booking your appointment with one of our experts!  
Tax Fees and Resolutions
Tax Penalties
IRS Settlement
Tax Penalty Help
Tax Settlement