Tax Resolution Services
For tax resolution services in Baltimore, look no further than the experienced and knowledgeable pros at Taxation Solutions, Inc. We're ready to step in when you need effective tax relief services and you want to work with some of the best tax resolution specialists around. We put customer service first, aiming to provide you with unbeatable tax debt resolution that brings an end to your tax issues, once and for all. If you contact us now, we'll schedule the first available appointment for your free initial consultation, and we'll get right to work on your case. Make Taxation Solutions, Inc. your tax relief company of choice in Baltimore!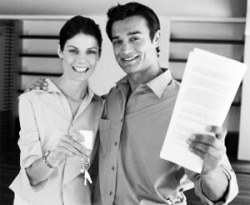 We're pleased to provide IRS tax resolution to both individual taxpayers and business entities. You can work with a certified tax resolution specialist from our team if you need assistance:
Negotiating tax settlements
Securing an offer in compromise
Creating an installment payment plan
Petitioning for penalty abatement
Claiming innocent spouse relief
Appealing government actions against you
Stopping wage garnishment
Lifting tax liens and levies on your assets
Or with any other form of tax problem resolution
As one of Baltimore's premier tax resolution companies, we take pride in the quality of the work we do. We come up with customized solutions to our clients' tax problems, and we won't rest until your situation has improved. Our tax resolution services get the job done. 
Knowledgeable Tax Resolution Service
Taxation Solutions, Inc. is extensively familiar with the federal and state tax codes that affect individual and business taxpayers. No matter what tax relief services you require, we have the knowledge you want on your side in your dealings with the tax authorities. We're one of the Baltimore area's most experienced tax relief companies, with more than 40 years in tax problem resolution among our staff. We're also fully licensed and insured, and we're affiliated with tax debt resolution industry organizations including the American Society of Tax Problem Solvers, the National Association of Tax Professionals, and the National Association of Enrolled Agents. All of that means you're in good hands. 
We're happy to give our new clients a free cost estimate for the tax resolution service you require. We understand that when you're dealing with tax problems, the last thing you want is to pay an arm and a leg to tax resolution specialists without knowing exactly what services you'll receive in return. During your free initial consultation with a member of our team, we'll assess your situation and tell you how we plan to proceed. Then, you can start down the road toward tax relief without worrying about how much IRS tax resolution will cost you.
If you want to entrust your problems to a tax relief company that cares, you've come to the right place. Call or e-mail our office now to get more information about how we can help you! 
tax resolution
tax settlement
tax penalty abatements